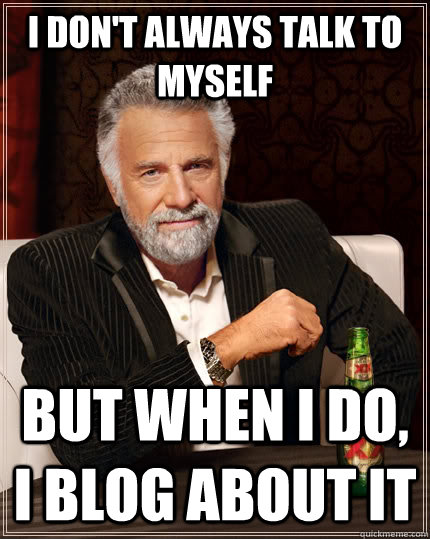 Less than two weeks left. OMG it's getting closer.
Here in Thessaloniki it almost started. As in 3 days from now we will be at the conference testing the network, start setting up the rooms and getting the whole venue ready to accept the 350 to 500 guests and the 50+ volunteers. Not much things are left in their fate those last days. So far we were on a marathon, now we are going on a sprint... After the marathon...
Of course have in mind just in case you decide to organize a conference that luck is not on your side amazing things can go wrong and affect your work. Like, let's see... Having a network upgrade in your neighbor and have no internet for the next 5 days...Without a previous warning from your provider... What are the chances for that? Luckily I have a great girlfriend who lets me stay at her place and use her internet.
Waiting for the conference to start made me think how I got here. I mean it is interesting how I got into this. No I am not gong to tell you that story, at least not tonight, you will be bored to death, or not :D
The last couple of days I am on to checklists. Me along with Stella and Henne are checking again and again what was done,what was not done and what is left behind and needs a boosting. The thing is that things are going better than even I originally have calculated. Having people like Carlos, Juergen and Jos onto doing things is simply a miracle producing machine. Let's hope that by the end of the Conference they will still want to talk to me :P
Today I remembered that I have a presentation about oSC13 in oSC13. I would like to find some time and prepare that at some point but my guess is that this will be done just a few hours before the talk. Don't get me wrong, I love making presentations, I just hate preparing them. The good thing with that particular presentation is that I know the talk, I just need the slides for it,mmmm
In a while I have a meeting, with 13 days to go I calculate than I have less than 10 meetings to go before the conference, yeaaaaaaah.